Engines & transmissions
Mokka-e: 100% electric with single- speed transmission
Mokka: 1.2 and 1.2 Turbo Petrol or 1.5 Diesel with 6- and 8- speed manual or 8-speed automatic transmission
Driving Experience
Mokka-e: 150 km/h top speed, 337 km (WLTP) range without recharging*
Mokka: 174 km/h - 208 km/h top speed
Exterior Design
Like nothing else on the road
The Vizor – iconic new Opel feature
Interior Design
Fully Digitized 'Detox' Interior
Pure Panel Display
Highlight Features
IntelliLux LED® Matrix Light
Driver Assist Systems
Digital Rear View Camera & Park Assist
*Energy consumption Mokka-e xx,x - xx,x kWh/100 km; CO2 emission 0 g/km; range (combined) xxx km to xxx km (depending on equipped options). The range and electric consumption figures mentioned are preliminary and comply with the WLTP test procedure, on the basis of which new vehicles are type approved from 1 September 2018. EG type approval and Certificate of Conformity are not yet available. The preliminary values might differ from official final type approval data. These may vary depending on actual condi-tions of use and on different factors such as: speed, thermal comfort on board the vehicle, driving style and outside temperature. The charging time depends in particular on the power of the charger on board the vehicle, the charging cable and the type and power of the charging station used. Please contact your dealer for further information. For more information [refer to the website that has put in place to explain the WLTP.]
SELECT YOUR MOKKA MODEL.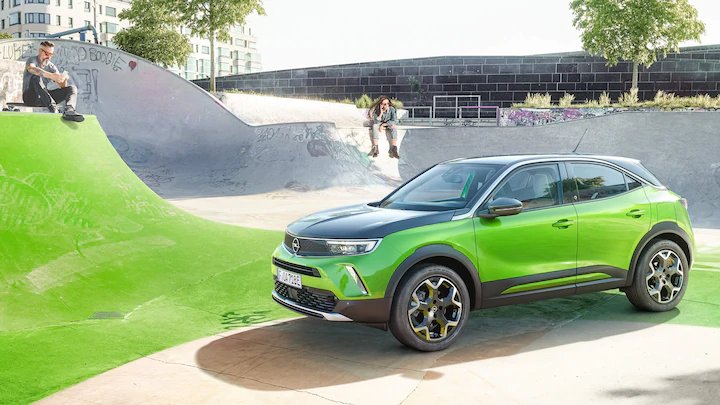 MOKKA-e
Mokka-e is a bold statement in Opel's radical new design language. Pure, confident and 100% electric, Mokka-e stands out from the crowd with advanced features, impressive range, and head-turning performance.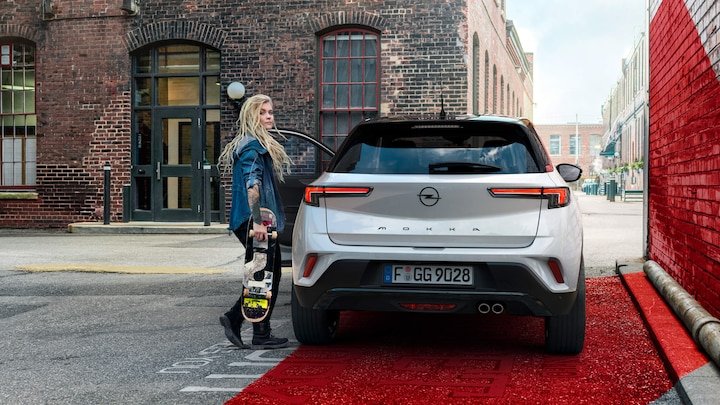 Mokka
Mokka is the embodiment Opel's pure and bold new design language. This new philosophy is more than just skin deep, as beyond the daring, expressively sporty visuals is a range of high-efficiency powertrains, cutting-edge technology and exceptional handling.